Our Reputation Speaks for itself

I was going through a complex divorce and needed a solicitor who was prepared to fight. Mediation, sadly was out of the question in my situation. I was referred to Michelle by a fellow professional. Michelle was amazing throughout. MRS M

Michelle is good at fine detail, is thorough in her approach and knows her stuff 100%. She advised on the best way to separate a complicated property business and put together a watertight case in court in conjunction with a superb barrister…..Michelle sees a person, not just a number. MRS S

Sandra was fantastic from day one. She understood my situation straight away and acted very compassionately. Sandra was very easy to talk to and I found her very approachable, she explained every detail in simple terms and how it would affect my position. Sandra achieved a result I didn't think was even possible. Mrs W
I was concerned that due to the long length of my marriage and relative complexity of our finances which combined personal and business assets on both sides, that I needed to find a solicitor with some experience of understanding and untangling personal and small business finance. Michelle and Jill worked extremely hard on my behalf, against a much larger law firm with formidable resources, and achieved the settlement I was seeking.Mr P
Why Choose us?
SECURING THE BEST POSSIBLE OUTCOME FOR OUR CLIENTS
All of our solicitors are highly regarded experts in their field. Michelle Cooper, head of the firm, winner of the Inspirational Women of Sheffield Entrepreneurship Award 2020 and shortlisted for Yorkshire Lawyer of the Year in the 2021 Yorkshire Legal Awards (yet to be announced), is seen as one of the leading Family Lawyers in the area with expertise in complex, difficult and high value finance cases, including businesses and those involving tax, trusts and inherited assets. Michelle is much sought after when it comes to contested disputes.
A recent client was referred to Michelle by a magistrate who remarked on Michelle's tenacious approach and in-depth astuteness. Senior solicitor Sandra Russell was previously head of the Family Department at a Sheffield firm with a formidable reputation in her own right. Although Sandra is a trained collaborative lawyer, passionate about out of court family dispute resolution for appropriate cases, she is equally comfortable in the courtroom setting, being a skilled negotiator and litigator. We also have experts on pre-nuptial agreements, children disputes and co-habitational issues. Many of our clients come from referrals, including from barristers, former judges, financial advisers and other professionals.
Because we solely specialise in family law we are able to offer a premium service, focused and tailored to each individual person's needs in a very cost effective manner. We believe in accessible unbundled law and unrivalled customer service, providing a range of flexible payment options including fixed fees and pay as you go.
Getting the right advice and support from the outset makes a huge difference and allows you to control the situation rather than the situation controlling you. Many of our clients comment on our approachable support staff, unrivalled out of hours' service and straightforward advice. However, it is our exceptional level of client satisfaction, achieved by obtaining the right outcomes for our clients, that has seen the firm go from strength to strength. This is evident from Michelle's top client rating in the national Telegraph and The Times Vouched For list.
We believe in supporting our clients from beginning to end.
About Acclaimed Family Law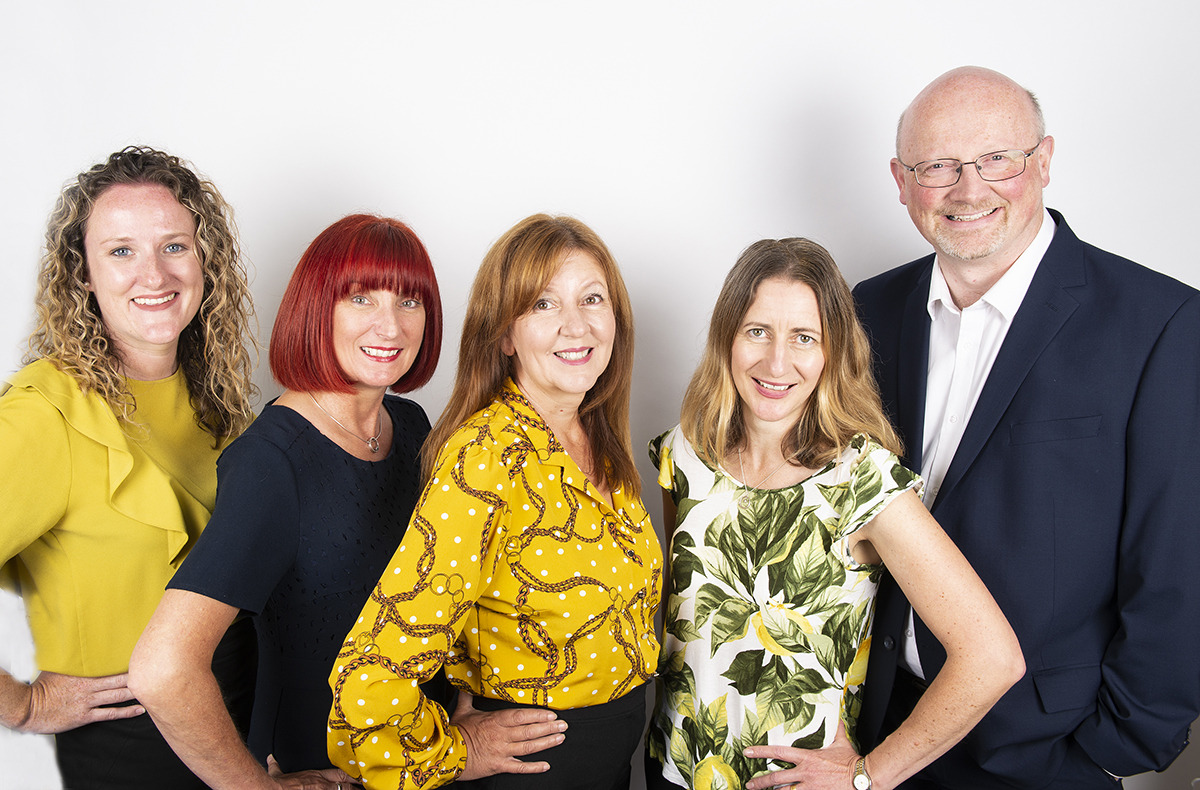 Unless we have satisfied clients we do not have a business and we never forget that. The firm was established because we wanted to offer the kind of individual service many high street firms cannot provide. Our aim is to give all our clients, whatever their circumstances, a premier service.
As the head of the firm, Michelle Cooper is one of the regions' most highly regarded family solicitors, with a reputation for her incisive attention to detail and tenacity that gives her client's the edge. Michelle has recently been accredited as one of top 50 solicitors in the UK by The Times and Telegraph Vouched For list and is one of the highest scoring lawyers in the region, she also is individually named in the prestigious Legal 500. Michelle's clients remark on her commitment to responding to queries whatever time of night or day in a reassuring manner with clear advice. Michelle is known as being top of her game when it comes to complex and difficult cases which require a robust approach and attention to detail.
Many of her staff have been with her for years and she is supported by a strong, dynamic team with equally formidable credentials. They share her vision to create a family law firm that is unrivalled in the area.
We know the first step is the most difficult and make it as easy as possible. You only need to read our reviews to know you are in the hands of the experts.
Acclaimed Family Law – committed to Social Responsibility
Read more about our Commitment to the Community


Book a FREE 30 Minute Consultation