After years of campaigning by those in the legal community, no-fault divorce is finally a reality in the UK. A movement that started back in 1996 with the repealed Family Law Act 1996 has finally seen the passing of the Divorce Dissolution and Separation bill in the UK.
This means no-fault divorce will be available to UK couples by Autumn 2021.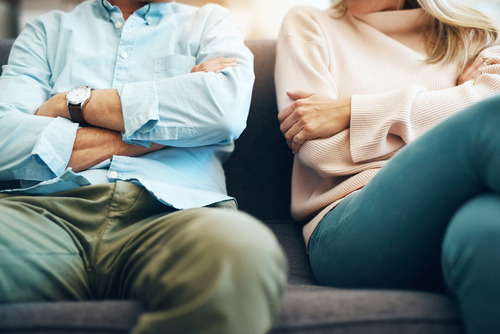 What is no-fault divorce?
No-fault divorce is a divorce case in which neither party is required to demonstrate wrongdoing, or "fault". Prior to no-fault divorce, people wishing to divorce had to prove that their marriage has irrevocably broken down; this is known as having "grounds for divorce".
Grounds for divorce include adultery, unreasonable behaviour, desertion, or extended periods of separation; this is two years of consensual separation or five years of non-consensual separation.
In legal terms, divorce currently requires evidence that at least one of the spouses has somehow breached their marital contract.
No fault-divorce bill timeline
June 2020: The Divorce, Dissolution and Separation Bill received Royal Assent on 25th June 2020 to become an Act.

Couples seeking a no-fault divorce will still have to wait until autumn 2021.

January 2020:

The

Divorce, Dissolution and Separation Bill

enters parliament on the 7th January 2020.

October 2019:

The Queen's speech puts no-fault divorce back on the parliamentary agenda with the reintroduction of the Divorce, Dissolution and Separation Bill. MPs must start from scratch to get the bill passed.

September 2019:

Prorogation of Parliament sees the Divorce, Dissolution and Separation Bill dropped.

July 2019:

Following the Conservative Party Leadership election and selection of Boris Johnson as leader in 2019, David Gauke resigns from his position as Justice Secretary.

April 2019:

David Gauke, commits to no-fault divorce "becoming law as soon as parliamentary time allows'

September 2018:

Following increased interest as a result of the Owens case, UK Justice Secretary, David Gauke, launches 'public debate' on proposals to modernise the UK divorce process.

April 2018:

The Owens divorce case makes further headlines, as an unhappy spouse is forced to remain married because the Supreme Court ruled that "joyless marriage is not grounds for divorce". Support for no-fault divorce sees a boost.

2015:

The Tini Owens case sees an initial hearing dismiss the divorce petition, despite Owens providing 27 examples of why the marriage was irrevocably broken down. The judge ruled her case was "flimsy and exaggerated"

1996:

The Family Law Act 1996 introduced no-fault divorce. This was repealed because it was deemed unworkable. Despite this, it had been widely supported by lawyers, the judiciary and relationship charities.

1989:

The Children Act 1989 rules that "the child's welfare shall always be the court's paramount consideration" during a divorce.

1973

: Under the Matrimonial Causes Act 1973 in England and Wales, anyone seeking a divorce must prove their spouse is at fault.

1969:

The Divorce Reform Act passes, allowing couples to divorce if they have been separated for 2 years consensually, or 5 years without consent from both spouses.
Why no-fault divorce?
Not every marriage that breaks down does so as a result of wrongdoing or "fault", insofar as current legislation defines it. Many couples simply become unhappy through no direct fault of an individual.
Those in favour of no-fault divorce believe it will reduce conflict, stress and other emotional difficulties commonly associated with the divorce process. Instead, it allows the focus to be placed on central issues, including property and assets, finances and, of course, children.
How many divorces are fault-based in the UK?
According to a BBC study in 2018, there were more fault-based divorces than non-fault based divorces – however, this may not be a reliable statistic, as many couples may claim fault when it does not exist as a means of speeding up their divorce.
Even so, there were still over 45,000 non-fault divorces, which certainly shows a need for an accessible no-fault solution.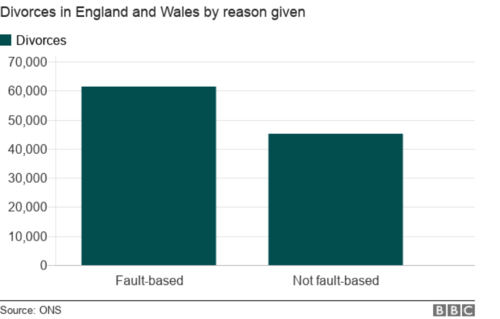 The same BBC study found that 70% of couples felt a fault-based divorce made the process more "bitter". 21% said that it made it more difficult to agree arrangements for children, and 31% said it made it harder to agree finances.
How no-fault divorce can benefit children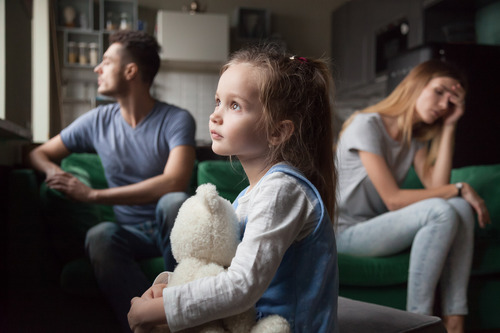 According to the Children Act, introduced to the UK in 1989:
When a court determines any question with respect to—-

the upbringing of a child; or

the administration of a child's property or the application of any income arising from it,

the child's welfare shall always be the court's paramount consideration.
In addition to this, the legislation also says:
In any proceedings in which any question with respect to the upbringing of a child arises, the court shall have regard to the general principle that any delay in determining the question is likely to prejudice the welfare of the child.
Put simply, the welfare of children must always come first in a divorce. The problem here is that an acrimonious divorce can unfortunately be traumatic and stressful for children involved.
The introduction of no-fault divorce removes the need to allocate blame, and therefore helps reduce animosity and gives divorcing couples a better platform to reach an amicable and positive resolution for all involved.
What are the arguments against no-fault divorce?
Not everyone is in favour of no-fault divorce in the UK. Some opponents to the law believe that it would allow spouses at fault to be granted divorce terms which do not take their wrongdoing into account.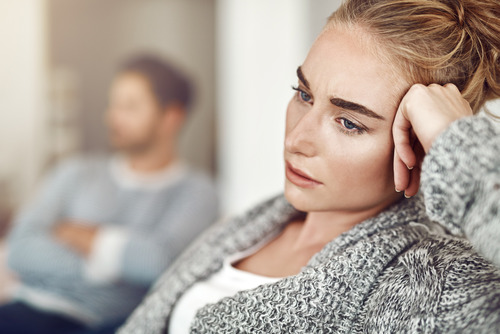 Another common issue raised with no-fault divorce is the belief that it would lead to a dramatic increase in UK divorce rate. However, studies by Stephanie Coontz, a professor at Evergreen State College in the USA, stated that "in the years since no-fault divorce became well-nigh universal, the national divorce rate has fallen."
Will no-fault divorce make divorcing easier?
No-fault divorce will mean that grounds for divorce are extended beyond adultery, unreasonable behaviour and desertion, but will still require divorcing couples to demonstrate that their marriage has irretrievably broken down. Put simply, it is not expected to allow couples to divorce without proper consideration.
Is no-fault divorce available in the UK?
As of December 2019, the UK has a fault-based system of divorce in place. For a divorce to go ahead, couples need to assign some kind of blame for the breakdown of the marriage, unless they are happy to wait between 2-5 years for a no-fault divorce. No-fault divorce is not currently part of UK family law; however, this is set to become available in Autumn 2021.
When will no fault divorce begin in the UK?
The UK government has committed to the introduction of no-fault divorce in the UK, following years of campaigning from the legal community. The Divorce, Dissolution and Separation Bill concluded its passage through the House of Commons in June 2020.
In June 2020, Justice Secretary Robert Buckland said:
"No-one sets out thinking that their marriage is going to end, no-one wants their marriage to break down, none of us are therefore indifferent when a couple's lifelong commitment has sadly deteriorated. It is a very sad circumstance but the law, I believe, should reduce conflict when it arises. Where divorce is inevitable, this bill seeks to make the legal process less painful."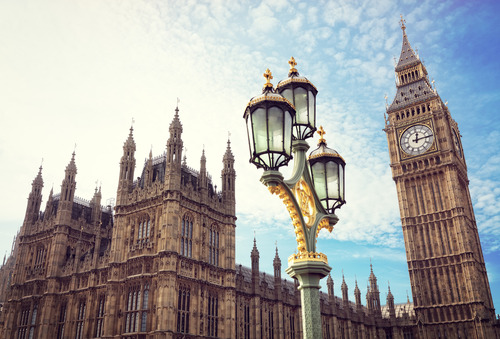 The Divorce, Dissolution and Separation bill is now law; however, it is not going to take effect until Autumn 2021. The delay is to allow plenty of time for any revisions to existing court forms, online processing and administration platforms and tools.
When did different countries introduce no-fault divorce?
| Country | Year Introduced |
| --- | --- |
| Australia | 1975 |
| Canada | 1968 |
| China | 1950 |
| Germany | 1976 |
| Malta | 2011 |
| Mexico | 2008 |
| Russia | 1917 |
| Spain | 1981 |
| Sweden | 1915* |
| United States | 1970 |
| United Kingdom | 2021 |
*In the United States, each state has its own legislation for divorce and therefore introduced no-fault divorce at different times. For example, California first introduced no-fault divorce in 1970, while New York only introduced it as recently as 2010.
How much does a no-fault divorce cost?
As with any divorce, it is impossible to determine a total cost without first taking into consideration the specific circumstances surrounding your case. In the United States, however, it has been argued that the overall costs for a no-fault divorce are significantly lower than
divorces where extensive litigation is required to settle disputes and ultimately determine fault.
What else does the no-fault divorce bill include?
In addition to removing the necessity for blame in order to form grounds for divorce, the no-fault divorce bill also includes the following additional proposals:
Remove the opportunity to contest - there would still be some legal grounds for challenging an application.
Introduce a minimum six-month time frame from petition stage to Decree Absolute
Retain the two-stage decree process – it would still be necessary to apply separately for the Decree Nisi and Decree Absolute
Retain the bar on divorce and dissolution applications in the first year.
The bill also introduces a new option, allowing couples to jointly apply for a divorce, where the decision to separate is a mutual one.
The language will be simplified, replacing "decree nisi" and "decree absolute" with "conditional order" and "final order". "Petitioners" will also become "applicants"
Did Brexit delay no-fault divorce?
Despite the reintroduction of the Divorce, Dissolution and Separation Bill in 2019, Brexit may have caused a slight delay in the passing of the bill. There were fears that Brexit would derail the bill quite severely, but the bill was passed.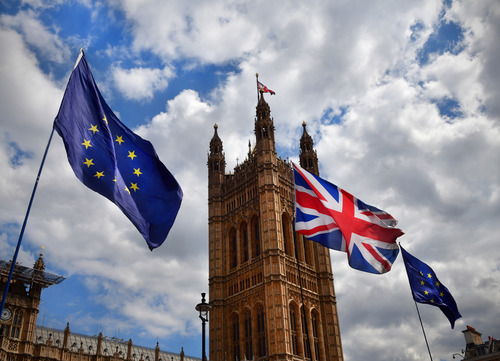 Jane Robey, CEO of National Family Mediation says "Plans to introduce 'no fault' divorce are very welcome, and long overdue. But our fear is that they will become still more overdue as a result of the Parliamentary timetable being log-jammed, ironically by the UK's own divorce - from the EU."
Should separated couples wait for no-fault divorce?
Now that no-fault divorce is to come into effect in the UK, separated couples where one or both spouses want a divorce are now faced with a choice. Should they proceed with a fault-based divorce or should they wait until Autumn 2021?
There is no correct answer for this; however, we strongly recommend that people wishing for a divorce seek help in making this a reality as soon as they can. It is better to take control of your future now.
However, here are a couple of scenarios where you may wish to wait for no-fault divorce to take effect.
You have just separated; your spouse does not consent to a divorce and they have not committed any wrongdoing that constitutes grounds for divorce. The existing rules state that you must remain separated for 5 years – No fault divorce comes in much sooner than that!
You have separated and wish to proceed with a divorce on the grounds of unreasonable behaviour, but your spouse is likely to contest these allegations, thereby prolonging the process significantly. No-fault divorce will remove this obstacle completely.
If you have any questions relating to no-fault divorce, or require any related advice from experienced, caring professionals, contact Acclaimed Family Law today for a free 30 minute consultation.
Last Updated 13th August 2020
Back to blog
Book a FREE 30 Minute Consultation