As a first generation University Graduate from a working class background, Director/Solicitor Michelle Cooper understands the struggles facing young people in education – especially so after the challenging year due to the Covid situation, which has highlighted the unfair disadvantage some underprivileged pupils have faced.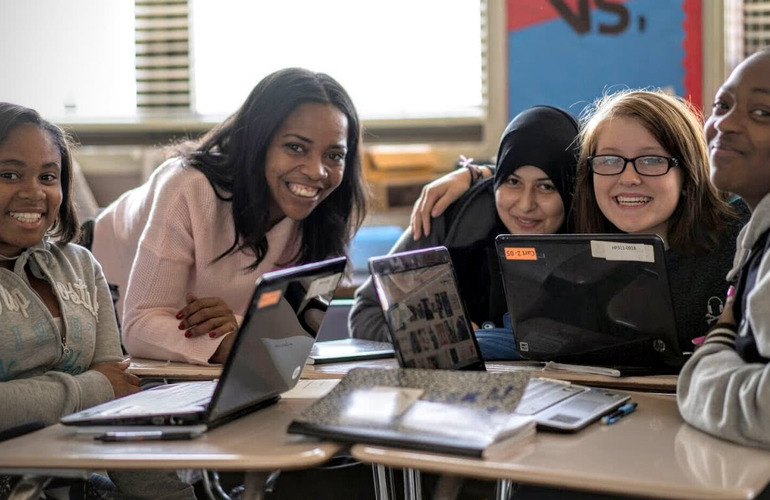 Michelle has always been committed to inclusion, diversity and equality – an ethos on which Acclaimed Family Law was built, whether in the workplace or wider community – she believes that everyone should be allowed to realise their full potential.
Michelle is therefore delighted to announce her new initiative - working in conjunction with local Schools, providing support and mentoring, undertaking Q&A sessions involving all Acclaimed staff, who will give an insight into the workings of a law firm, what career options are available and practical help with achieving their goals.
We are directly offering laptops to some schools serving disadvantaged and multi-cultural communities. Michelle is also committed to sponsoring a local candidate considering a career in law and wishing to undertake the LPC in Sheffield but who would otherwise struggle due to financial difficulties. Michelle has long links with Sheffield Hallam offering talks to law faculty students on how to obtain training contracts and market themselves in a competitive climate.
This initiative will run alongside our continuing support of local chosen Charities:-
The Salvation Army
Support Dogs – supporting people with disabilities
Bluebell Wood Children's Hospice
Rain Rescue Animal Shelter
Acclaimed Family Law – committed to Social Responsibility
Back to blog