Michelle Cooper - 2020 Winner of the Inspirational Women of Sheffield Entrepreneurship Award
Michelle Cooper is a local girl who completed her law degree and LLP (Solicitors' Finals Course) at Sheffield University. Her claim to fame is that she went to school with the former England goalkeeper, David Seaman, which she doesn't like admitting to as it gives her age away.
After qualifying, Michelle joined a Solicitors' firm in Sheffield where she trained under one of the most respected family lawyers in the area. She eventually became a partner and head of a large family department at a highly regarded Sheffield law firm. Michelle was responsible for building the family department into one of the most respected and formidable departments in the area. Under her guidance the department won the Yorkshire Lawyer of the Year.
Michelle has chaired the Resolution (Solicitors Family Law Association) local committee and sat on national sub-committees. Although she is an accredited family law solicitor and is individually mentioned in the Legal 500, Michelle regards her biggest accolade as her recent Vouched For nomination, appearing in The Times newspaper, as one of the few recognised family lawyers in the area and one of only a handful of family lawyers in the country to achieve an average rating of 4.9 out of 5 for clients for whom she has acted.
Regarded as a formidable opponent by other professionals, she combines an astute judgement with a tenacious grasp of the details of a case and is prepared to stand her ground. Having amassed a considerable reputation in Sheffield, her reputation has spread and she acts for clients both nationally and internationally.
Michelle laughingly says that her best recommendations are from those she has previously acted against. Michelle recalls "I particularly remember a case where a client instructed our employment law department, saying I had acted for his wife against him in divorce proceedings and he had been so impressed, that as a director of a company, he now wanted to use the firm for all his employment law work".
Michelle decided to set up her own company after perceiving that many family departments had a very prescriptive approach to clients. Michelle understands that each client is different and, whatever the circumstances, they each deserve a bespoke service and the best possible representation.
Michelle deals with all kinds of family matters, including: divorce, finances on divorce, dealing with business assets, complex and international issues, pensions, family businesses, pre-nuptial agreements, cohabitation agreements and children disputes.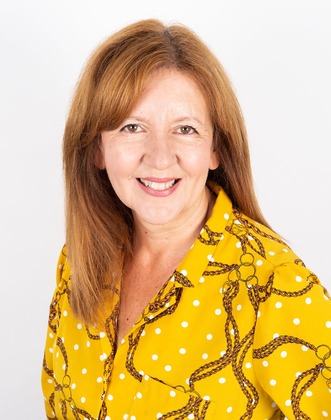 Thank you so much for all your help and support, not just from the legal point of view but also an emotional perspective. Whatever the outcome, I do not think you could have done a better job. It seems that you are always on call for your clients
Read More Reviews