OUR PAW PLAQUE IS READY!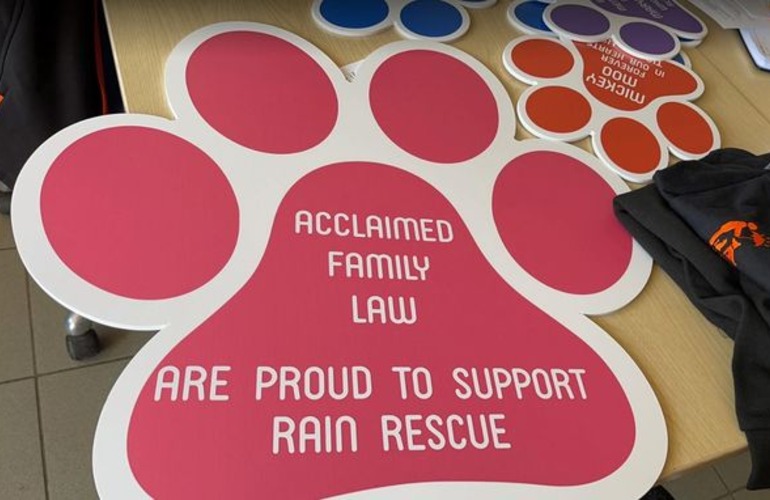 Acclaimed Family Law are proud to support Rain Rescue. Jacquie and the team work tirelessly to rescue cats and dogs that need the most help, including:
* dogs in stray kennels who are due to be put down when their statutory seven days of care run out.
* abandoned cats who have been left alone or thrown out onto the street with nobody to care for them.
Founded in 2002, the charity has saved the lives of thousands of cats and dogs most at risk in and around Yorkshire. The rescue centre provides the space and support needed for these abandoned animals to recover, thrive and find a loving home.
Back to blog